ONLINE GROUP FORMAT
Use this preparation and planning tool to maximize a successful online group meeting.
BEST PRACTICES
There may be things you may not think of when preparing for an online meeting. Use the information below to help prepare you for a great online group time.
ONLINE TECHNOLOGY PLATFORMS
Find links and tutorials on this helpful document. Download this resource below and connect with your group when you can't meet in one place.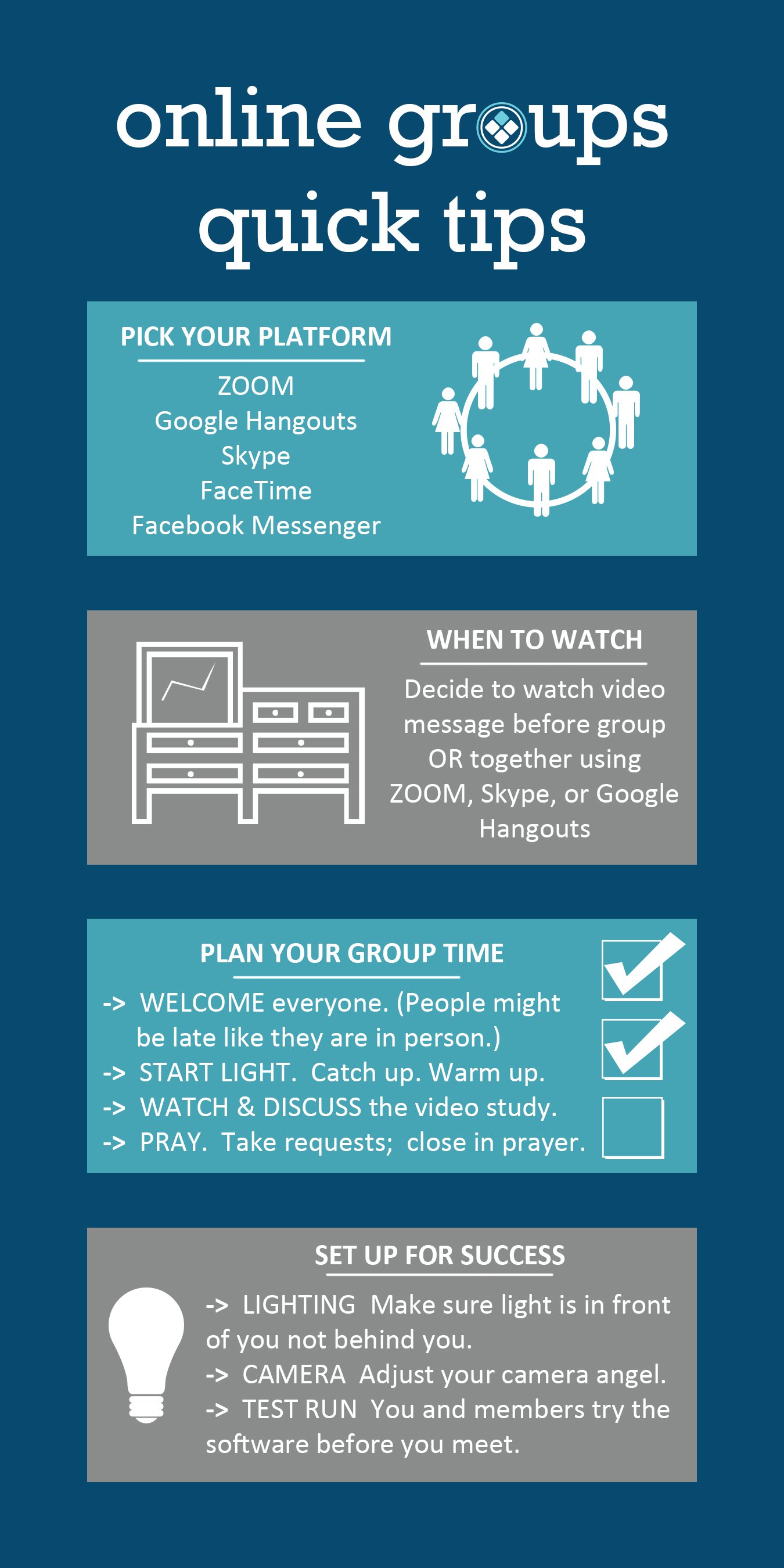 Still have questions?
Use this brief form to ask Pastor Todd.